RYA Day Skipper Theory Course
RYA Day Skipper Theory Course
Tilmeld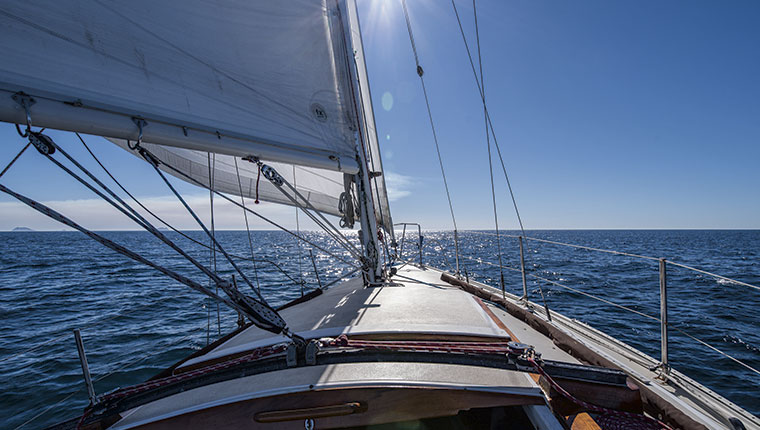 The RYA Day Skipper Navigation & Theory course is designed for those new to skippering and those who already skipper, but want a thorough grounding in theory and navigation for cruising.
The course is intended for participants with sailing experience and who want to improve their skippering skills from a theory perspective, so as to be able to skipper a small yacht in familiar waters in daylight in preparation of taking the internationally recognised RYA Day Skipper practical course and exam.
The course covers the following topics: seamanship, coastal navigation and pilotage, chartwork, electronic charts, position fixing, plotting a course to steer, meteorology, tides, and collision regulations. The course meets RYA requirements for 40 hours teaching and 3.5 hours for the assessment. The course is delivered in English with a student-instructor ratio of 12:1.
Successful completion of the course requires a good level of attendance as well as time between training sessions for preparation, practice and revision. The assessment will take place on 9th March. A certificate is issued on successful completion of the course and assessment. Whilst RYA has not set pre-requisites for undertaking this course, Sailing First expects participants to have done a minimum of 40 hours active sailing, such as having completed 2 seasons in a club sailing school (or spent time cruising, or similar).
This course is recognised by the Danish Maritime Authority as an equivalent to the Duelighedbevis theory exam.
Sailing First is the only RYA Recognised Training Centre in Denmark allowing it to use the RYA quality tick mark. Further information about RYA recognition and Sailing First can be found on sailingfirst.dk and at rya.org.uk.
Course manuals and quipment
The course includes the following materials: Plotter and dividers, training charts, exercise materials, RYA day skipper shore based book and Reeds Skipper's Handbook. You will also have access to a training almanac for the duration of the course. The course is split between presentations and exercises, including chart-work. The presentations will be provided as pdf files for you to download as you progress through the course.

Practicalities relating to booking and data
In the event of another global pandemic, lockdowns or instructor illness, we will work with you towards deferring the remaining course elements or delivering them remotely using Zoom.

Kulturmix/aftenskolerne.dk will process your data and payment as part of the course booking process. Please find the data protection policy of KulturMix/aftenskolerne.dk here (in Danish).

Data will be shared with Sailing First See thttps://www.sailingfirst.dk/partners for the Sailing First data Protection Policy.

After signing up for the course, you will be contacted by a representative of Sailing First in order to check expectations and previous experience. In the event it turns out there is not a match between your expectations and experience and the course, we can guide you to a more suitable course and reserve the right to cancel your enrolment and refund the course fees.
Undervisningssted
Byens Hus
Hellerupvej 24
2900 Hellerup
Store Klaus
Praktisk information
Hold nr:

19786

Første møde:

27.10.22 kl. 17:30

Sidste møde:

09.03.23 kl. 17:30

Mødegange:

14
Torsdag 27.10.22 kl. 17:30 - 21:00

Sted: Byens Hus
Hellerupvej 24

Lokale: Store Klaus

Torsdag 03.11.22 kl. 17:30 - 21:00

Sted: Byens Hus
Hellerupvej 24

Lokale: Store Klaus

Torsdag 10.11.22 kl. 17:30 - 21:00

Sted: Byens Hus
Hellerupvej 24

Lokale: Store Klaus

Torsdag 17.11.22 kl. 17:30 - 21:00

Sted: Byens Hus
Hellerupvej 24

Lokale: Store Klaus

Torsdag 01.12.22 kl. 17:30 - 21:00

Sted: Byens Hus
Hellerupvej 24

Lokale: Store Klaus

Torsdag 08.12.22 kl. 17:30 - 21:00

Sted: Byens Hus
Hellerupvej 24

Lokale: Store Klaus

Torsdag 12.01.23 kl. 17:30 - 21:00

Sted: Byens Hus
Hellerupvej 24

Lokale: Store Klaus

Torsdag 19.01.23 kl. 17:30 - 21:00

Sted: Byens Hus
Hellerupvej 24

Lokale: Store Klaus

Torsdag 26.01.23 kl. 17:30 - 21:00

Sted: Byens Hus
Hellerupvej 24

Lokale: Store Klaus

Torsdag 02.02.23 kl. 17:30 - 21:00

Sted: Byens Hus
Hellerupvej 24

Lokale: Store Klaus

Torsdag 09.02.23 kl. 17:30 - 21:00

Sted: Byens Hus
Hellerupvej 24

Lokale: Store Klaus

Torsdag 23.02.23 kl. 17:30 - 21:00

Sted: Byens Hus
Hellerupvej 24

Lokale: Store Klaus

Torsdag 02.03.23 kl. 17:30 - 21:00

Sted: Byens Hus
Hellerupvej 24

Lokale: Store Klaus

Torsdag 09.03.23 kl. 17:30 - 21:00

Sted: Byens Hus
Hellerupvej 24

Lokale: Store Klaus