Guitar for all levels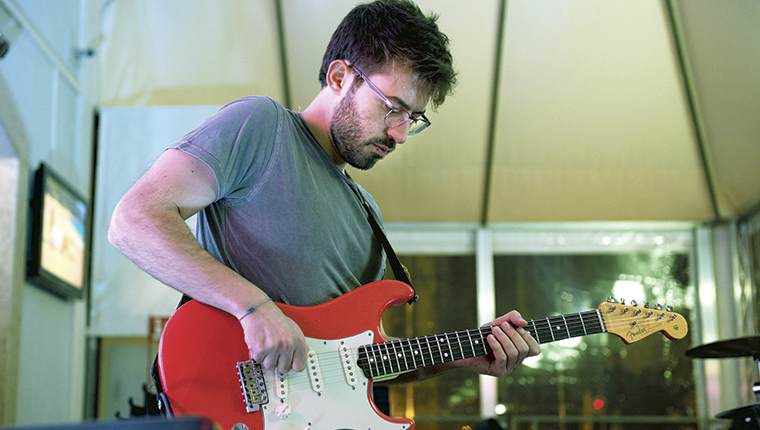 Guitar lessons for all levels beginners to advanced.

Would you like to have fun guitar lessons, learning to play songs and melodies that you love, or go deeper into the world of pop, rock, blues, and jazz too? This course is for you! We'll be able to set up our goals together and have fun work! You'll be able to apply what you learn on both acoustic (classical or folk guitar) or electric guitar. Lessons are open for both beginners and advanced guitar players.

Teaching will be in English (or Italian, if you prefer).

You should bring your own guitar.

Sign up here or send an e-mail to rune@aftenskolerne.dk with your name and phone number to be contacted by Claudio to set up a free trial lesson.

Attention! Persons with status as refugees and living within Copenhagen municipality (Københavns Kommune) can attend this class free of charge. After entering your address the option "Gratis for flygtninge" will occur. Please do not use this option if you do not meet the criteria.

Undervisningssted
KulturMix
Glentevej 51
2400 København NV
Nedre Sal
Praktisk information
Hold nr:

20072

Første møde:

22.02.23 kl. 13:00

Sidste møde:

29.03.23 kl. 13:00

Mødegange:

6
Pris
Almen

DKK 900,00

Gratis for flygtninge

DKK 0,00
Onsdag 22.02.23 kl. 13:00 - 19:00

Onsdag 01.03.23 kl. 13:00 - 19:00

Onsdag 08.03.23 kl. 13:00 - 19:00

Onsdag 15.03.23 kl. 13:00 - 19:00

Onsdag 22.03.23 kl. 13:00 - 19:00

Onsdag 29.03.23 kl. 13:00 - 19:00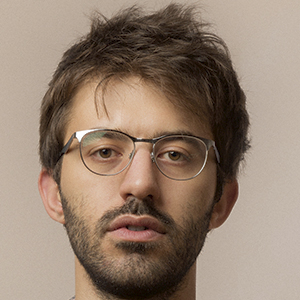 Claudio Suriano
Despite his young age, Claudio is a highly educated and experienced guitarist
Diploma in Jazz Guitar, Saint Louis College of Music, Rome, 2016
Master in Big Band Musician, Saint Louis College of Music, Rome, 2017
Master in Jazz Guitar, Conservatorio E. Duni di Matera, Matera, 2019
Workshops with: Joe LaBarbera, John Patitucci, Danilo Perez, Umberto Fiorentino, Sheila Jordan, Scott Colley, Antonio Sanchez, David Biney, Orlando Le Flaming, John Escreet, Kurt Rosenwinkel, Justin Faulkner, Maria Neckam, Aaron Parks, Eric Revis, Rosario Giuliani, Enrico Pieranunzi, Dave Liebman, Gilad Hekselman, Nir Felder, Lage Lund, and Ralph Alessi.
Assistant Production Manager of Niels Lan Doky
"MaximaOrchestra" acoustic, classical and electric guitarist in 2016 and 2017, playing with Mario Rosini, Sarah JaneMorris, Tony Remy, Roberto Ottaviano and Vince Tempera.
"Saint Louis Big Band" guitar player in 2016 and 2017, playing with Maurizio Giammarco, Paolo Damiani, Rosario Giuliani, Kurt Elling, Vince Mendoza and Richard DeRosa.
He has played also with Mimmo Campanale, Savio Vurchio, Domenico Cartago, Sara Jane Ceccarelli, Anelogi, Allen Hinds, Al Campos, Henrik Engqvist, Ken Linh Doky.